Venue:
Arena Bulstrad
3 Lipnik Blvd.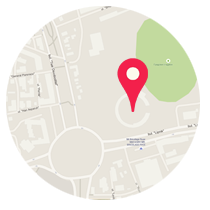 Conditions
Level of the tournament: wdsf world open latina, wdsf international open standart
Organizers: Ruse Municipality, Municipal Youth Center, Bulgarian Dance Sport Federation,
DSC "Nastroenie" Ruse –www.danceclub-nastroenie.com
The date of event: the 25th-26th of November 2017
Rules: Youth dance couples can participate in the tournament as adults.
Coordinates for online registration: http://www.register.dancesportbg.com/entry/ruse2017.php
Dress: WDSF Rules
Fee for the participation in tournament:
Juveniles,Juniors &Basic groups - € 25 for one discipline; € 35 for two.
Youth & Adults - € 35 for one discipline; € 45 for two.
For Bulgarion competition - 20 BGN for E,D,C; for B and A - 15 BGN for one discipline,25 BGN for two.
Prizes
For all finalists - cups, medals and souvenir prizes.
For WDSF World Open LA, and WDSF International Open ST finalists and money prizes according to the rules of WDSF.
The tournament organizers provide accommodation with breakfast in a three star hotel from the 24th to the 26th of November inclusive for 10 dance pairs of top 50 world ranking list.
NOTE: Accommodation will be provided to the first 10 pairs of top 50 to make a reservation request to: i_despotov@abv.bg
Recommends for your trip: Flight to Bucharest. We are ready to ensure FREE transport from Bucharest airport to Ruse and back, because our city is only 60 km far away from Bucharest airport.

About the organization: If you fly to Bucharest, we ask for information about the date, time of arrival and departure,destination and the number of your flight.

WARNING!
All who wish to use the supplied free transfer from/to Airport Otopeni - Bucharest to Ruse within November 05 have to send information about the date and time of their arrival and departure and the number of your flight, at the following e-mail address: Will be placed later.
Those who do not, will not be able to rely on a free transfer.
After November 05 on the website of the tournament will be announced the schedule and point of departure of the shuttles from Otopeni Airport in Bucharest and from Rousse to Bucharest, which will be tailored to your preorders made on time.

PLEASE DO NOT MISS TO DO YOURS APPLICATIONS TO BE WELCOMED AND SENT.
If you have any questions, please contact:
Vladimir Despotov /Tournament Director/- gsm: +359 894 650 799; e-mail:reservations@interlos.net /speaks excellent English and Russian/
Ivan Despotov /chief organizer/- gsm: +359 887 749 580, 359 896 980 575; e-mail:i_despotov@abv.bg /speaks excellent Russian and some English/